What does solar mean for Huntley?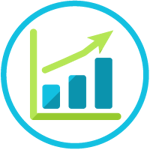 Save on Electricity
The roof- and ground-mounted projects are expected to save the District $4.2 million over 20 years. The savings opportunity is unique for Huntley due to pending credits from the Illinois Future Jobs Act of 2016.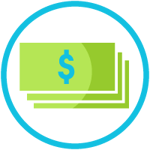 No Upfront Cost
Under a Power Purchase Agreement (PPA) model, ForeFront Power will design, permit, finance, install, and maintain the solar energy project for a 20-year term. In return, Huntley simply pays for the electricity generated by the system at a predictable price below their existing utility rate.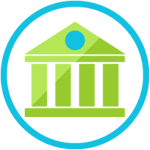 Community
ForeFront Power is working directly with Huntley's local community to make these projects a success. Not only will the community benefit from having more renewable energy, but our projects will also provide an on-site learning opportunity for students.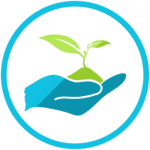 Sustainability
These three projects are expected to produce 7.5 million kilowatt-hours of electricity during the first year of operation, the equivalent to nearly 12.3 million pounds of carbon emissions removed from the grid according to the EPA Greenhouse Gas Equivalencies Calculator.
About ForeFront Power
The ForeFront Power team has more than a decade of renewable industry experience, serving business, public sector, and wholesale power customers around the world. Our team has developed over 800 MW of capacity across more than 1,000 projects, targeted on assisting public sector agencies and C&I firms to deliver the most impactful behind-the-meter, off-site, and wholesale solutions. ForeFront Power is a wholly-owned subsidiary of Mitsui & Co., Ltd., a global energy infrastructure and investment leader.
"On-site solar energy is a natural progression from our energy efficiency projects and conservation efforts."
- Dr. Scott Rowe, Superintendent of Huntley 158.
"Seven of our buildings are already Energy Star certified and solar will make them even more sustainable. Plus, we save money in the process."
WHY IS THIS HAPPENING NOW IN ILLINOIS?
Illinois has a renewable energy goal of 25 percent of all electricity by 2026 and Community Solar projects will help meet this goal. The Illinois Power Agency is finalizing solar program details that will be released in the second quarter of 2018. This program provides incentives for both on-site and off-site solar generation.
How will the project create local jobs?
ForeFront Power regularly works with local businesses to develop and construct solar facilities. An additional benefit is the training opportunities it can provide to members of your communities.
According to the Solar Foundation's National Solar Jobs Census, the solar industry included over 250,000 workers in 2016, or about 17 workers per installed megawatt. This means more jobs for your community.
Is there a danger to the local community for those who enter the site?
A security fence will be located surrounding the solar energy facility in accordance with applicable electrical and building codes. ForeFront Power has not experienced significant vandalism associated with persons trespassing onto solar energy projects during operation.
Will there be an effect on local traffic?
During construction, there will be typical construction traffic for two to three months. Following completion, traffic will be very minimal as our O&M team will be on site about four times a year.
Will endangered species be impacted?
Prior to project construction, our development team screens every site for potential impacts to federal and state listed species to be sure we are not negatively impacted endangered species.
Does the solar project produce light?
ForeFront Power includes a security light for general site access and safety. The solar project itself does not produce any light.
Does the project pollute local air?
Solar energy projects reduce air emissions by generating renewable energy which typically replaces fossil fuel sources such as natural gas or coal. Solar panels are currently manufactured utilizing silicon as the semiconductor. Electrical equipment such as transformers may contain mineral oil.
Transformers and other electrical equipment containing PCBs will not be used for this project. Larger solar energy projects may contain sufficient quantities of mineral oil contained in the electrical equipment to be regulated by the United States EPA. If applicable, the project will comply with the federal spill control and countermeasures requirements.
How does the project impact local drain tile systems?
Drain tile locations, if necessary, will be incorporated into ForeFront Power's surveyor's scope of work. Any drain tiles that may impact the solar farm installation will be redirected during project construction or will impact final design so as to accommodate their current location.
Is there a risk of electrocution?
System inverters (from DC to AC power) and transformers are fully contained within in a locked NEC compliant enclosure. Our construction team also ensures that no exposed wiring is present, except for terminations points at system inverters.
Is there a stormwater management plan?
ForeFront Power develops as stormwater management plan (SWPPP) that adheres to state and local requirements. These site specific plans are provided to the Authority Having Jurisdiction prior to building permit approval.
What seed mixes are used for vegetation?
Pollinator friendly seed mixes will be integrated into the local habitat and will abide by any local requirements. Our team works directly with the Illinois State Historic Preservation Office and the Illinois Department of Natural Resources to ensure full adherence.
Will property setbacks or buffers be included?
ForeFront Power will build the solar facility in accordance with the local property setback requirements.
What are visual impacts of the project?
The height of the solar panels is typically seven to nine feet above the ground surface. The height of the perimeter fence is typically eight feet above the ground surface. The perimeter fence typically consists of a chain link fence without a screening barrier. The heights of the ground mounted solar arrays are less than a typical one-story residential house. Fencing screening barriers or other screening barriers may be included to the project on a case-by-case basis. Barriers should not be created in a manner that would reduce energy production of the proposed facility. Visual simulations can also be prepared on request.
How tall is the project and will screening be provided?
Screening through use of trees and shrubbery can be added although this may add cost to the project. The solar panels are typically 7 to 10 feet above the ground at the highest point.
What is the expected impact to plants and animals?
An evaluation of potential impacts to threatened and endangered species will be conducted as part of the environmental permitting effort for the facility. In general, the proposed solar energy projects are located on agricultural properties which have been disturbed as part of the farming process. In these circumstances, potential impacts to local flora and fauna is anticipated to be minimal. Some solar energy projects may include tree clearing to minimize potential shading to the solar array. If tree clearing is proposed for the specific project, the tree clearing activities will be conducted in accordance with the applicable local, state, and federal regulations including potential impacts to native wildlife.
What is the project's impact on greenhouse gas emissions?
A typical 2 megawatt (MW) project is capable of providing clean renewable energy to approximately 300 households. The projects send power into the local electrical grid and usage of this power would typically be a nearby load source (energy user) at that point in time. Solar energy facilities also use a small amount of power in the evenings during non-peak load times.
Will top soil and arable land be affected?
Solar projects on agricultural properties would at least temporarily reduce the amount of agricultural land at the project site. Following decommissioning (at the end of the project term), the subjected land may be returned to agricultural purposes. The solar project will be removed at the end of its useful life.
Is there a problem with glare from solar panels?
Solar panels are designed to absorb (not reflect) light to convert to electricity. Glare is considered wasted power so the panels are designed to minimize glare. Most solar panels contain two layers of anti-reflective coating which further reduce reflection and increase sunlight absorption. Studies have shown that the reflectivity of solar panels is similar to that of asphalt and much less than snow cover. Many airports across the U.S. have PV solar installations including the Denver International Airport, Greater Rochester International Airport, and San Francisco International.
Does the solar project produce any sound?
Electrical inverters which convert power from direct current (DC) to AC and associated electrical equipment can generate noise at a solar energy site. The low hum of the electrical equipment is not generally heard at distances greater than 100 feet from the electrical equipment. Noise can also be generated during periodic mowing and trimming of the facility during operation.
How will storm water runoff be affected?
Solar energy projects will result in a nominal increase in impervious surfaces associated with the placement of solar panel support posts, fencing, electrical equipment and potentially access roads. The lower edge of ground mounted solar panels is typically two feet above grade to prevent accumulation of snow cover on the panels. Placement of solar panels above the ground surface as described above should not result in a substantial change in the storm water runoff from the site.
---
Contact Us Today
If you have any questions about our solar energy projects for Huntley Community School District 158, feel free to reach out to a member of our team using the form below: